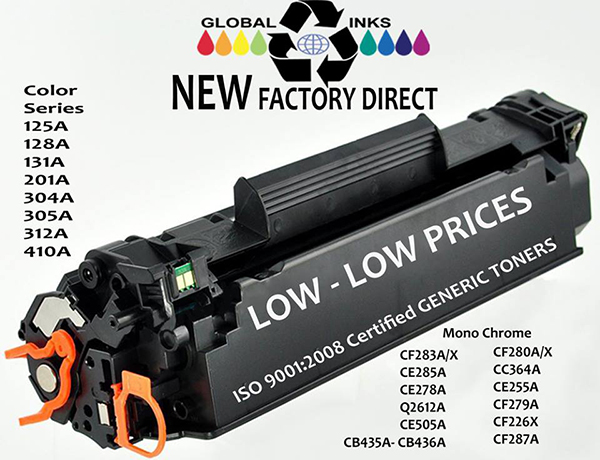 Global Ink after 14 years of recycling, made a strategic decision in June 2017 to ONLY sell NEW FACTORY DIRECT GENERIC Toner Cartridges. We will now focus our attention on SALES, SERVICE, and SUPPORT ... Our pricing structure is very flexible, let us talk 1-876-754-7444 or email
globalinkJA@gmail.com.
We Re-manufacture HP Ink and Toners as well as trade in new Compatible Toner Cartridges. We have also innovated Global Ink Eco Tank which is our own guaranteed INK System
Unit 3b 21 Rochester Avenue (39.56 mi) Kingston, Jamaica P.O.
No deals available.