Caribbean VIP Discount Club
Terms and Conditions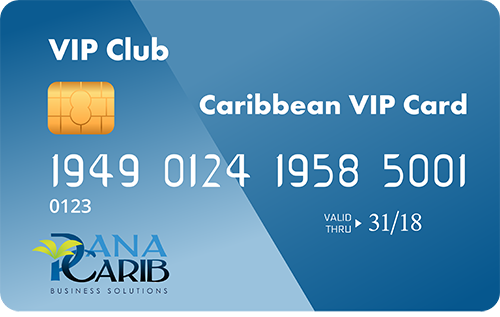 Membership in Caribbean VIP Discount Club (CVDClub) is conditioned on acceptance by you of the terms and conditions contained herein (the "Agreement"). By purchasing a membership to Caribbean VIP Discount Club or using or continuing to use the benefits of CVDClub, the Member is deemed to have agreed to all such terms and conditions of the Agreement.
You must be 18 years or older to enroll in the CVDClub.
In order to keep our members abreast of new products and services, they must be enrolled in our mailing list. If they are not, they will be automatically be enrolled upon enrolling into CVDClub.
You must provide and maintain accurate and true personal information when applying for Membership in CVDClub or using any Discount benefits.
Membership in CVDClub is non-transferable. Only you may use the benefits of Membership in CVDClub. You must promptly notify CVDClub upon becoming aware of any unauthorized use of CVDClub Membership.
Your membership in CVDClub will give you access to special discounts on products and services that are not available to non-Members.
Charges of your Membership Price are non-refundable.
Membership will automatically renew for successive one-year terms unless you cancel the membership by unsubscribing with your account profile before midnight Eastern Standard Time on your membership expiration date.
Recurring Membership is effective for a period of one year following the renewal date in each succeeding year. Charges of the Renewal Price are non-refundable.
If CVD is not able to complete a charge of the Renewal Price, you will lose Membership benefits and you must enroll again.
The Renewal Price is subject to change by CVDClub at any time without notice. Any increase in the Renewal Fee will take effect upon the following year's renewal.
CVDClub accepts no liability for any losses or claims arising from any inability to access the Site or any failure to complete a transaction.
CVDClub shall not be liable to you or any other party or be deemed to be in breach of this Agreement by reason of any delay in performing, or any failure to perform, any of CVDClub obligations, if the delay or failure was due to any cause beyond CVDClub's reasonable control.
CVDClub will not be responsible for lost, misdirected, bounced, or late delivery of sale information delivered via email.
Under no circumstances shall CVDClub's liability exceed your current Membership fee and under no circumstances shall CVDClub be liable for your incidental or consequential damages.
CVDClub may amend these terms and conditions at any time without notice.
By agreeing to these terms and conditions, you are agreeing to receive CVDClub emails sent from Caribbean VIP Discount Club. If you cancel your Membership in CVDClub, this may stop all CVDClub emails from being sent to you. Following the instructions included on any email to unsubscribe from that email is the only way to unsubscribe from emails.
This Agreement and the terms of Membership shall be governed and construed in accordance with the laws of Jamaica without giving effect to the choice of law provisions thereof. Any dispute arising between you and CVDClub will be resolved by submission to arbitration in Jamaica, in accordance with the rules of Arbitration in effect.
These Terms and Conditions and any other terms referenced herein, shall constitute the entire agreement between you and CVDClub with respect to Caribbean VIP Discount Club.
Any rights not expressly granted herein are reserved.